'Please do not panic': ATO boss addresses STP concerns
ATO Commissioner Chris Jordan has urged small businesses not to panic over the transition to single touch payroll as he commits to ensuring businesses will not be forced to purchase payroll software.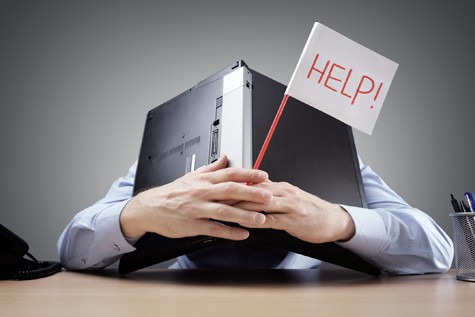 Speaking on the ATO's webcast on STP, Commissioner Chris Jordan reiterated that micro employers – those with four or less employees – will not be forced to purchase payroll software, with alternative solutions including using their registered tax or BAS agent, among the options for such businesses.
At present, legislation to extend STP to employers with 19 or less employees from 1 July 2019 is still before the Senate.
"We're not going to force people to put in a business, accounting system and payroll software. A lot of people will have basic accounting software but not the component that does the payroll. Some of the software providers might be looking at that as an opportunity to get people in to maybe a more upgraded sort of accounting system," said Mr Jordan.
"With some of these low cost payroll solutions added on, they have to realise everyone is going digital – with e-invoicing, the way people order and dispatch.
"It is the way it happens. We're not forcing people to go digital to get the accounting software and payroll," he added.
Further, Mr Jordan said tax and BAS agents will be able to help micro employers transition to payday reporting by first helping them report on a quarterly basis.
"For micro employers… they can actually for the first couple of years do the STP requirements quarterly. There will be a whole array of opportunities that either aren't yet in the market or have already flagged like that quarterly BAS-type approach," said Mr Jordan.
"Please, people do not panic, do not be concerned. We will take a very reasonable approach to this. We expect people to take a while to come on.
"I'm firmly of the view that solutions will come into the market, low-cost solutions. We are a capable bunch of people in Australia, and we will certainly take a reasonable approach."
Last month, the ATO began seeking expressions of interest from digital services providers to develop Single Touch Payroll software for the micro employer market, looking at a low or no-cost solution, software that has a simple user experience and a solution that will enable STP reporting within no more than 5 minutes.
The Tax Office has now received over 20 expressions of interest, with a plan to publish a public register of 'tailored micro solutions' over the next week.
"At this stage it will be [the] name of those providers, and over time as we work with those providers, we will actually be publishing more details around the actual products – who you should be contacting if you want to talk to those providers, and start that process," said ATO STP assistant design director Angela Lehmann.
Jotham Lian
29 November 2018
accountantsdaily.com.au